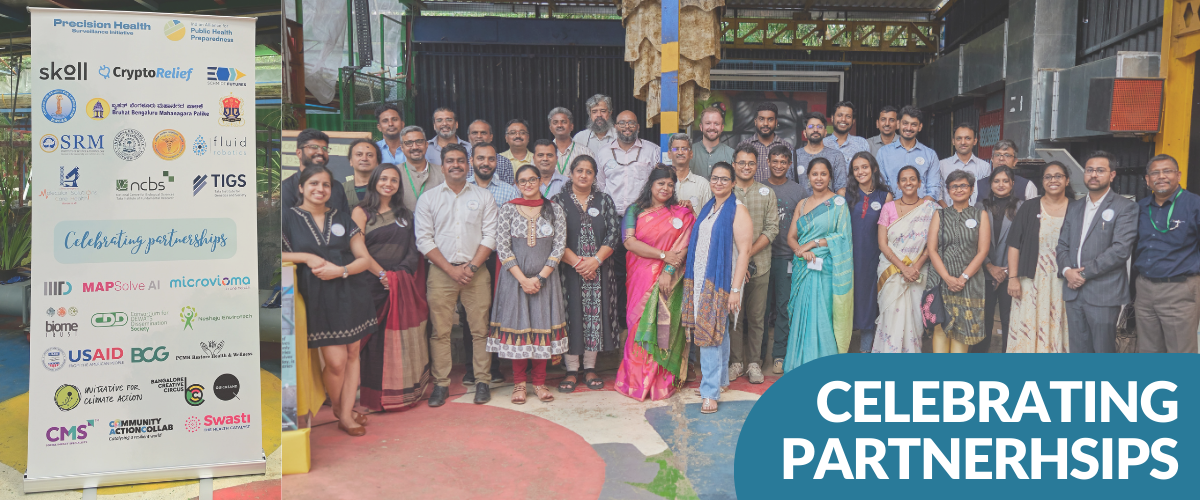 Precision Health platform celebrated the Two Year Anniversary on June 16th 2023 at Bangalore Creative Circus
Two Year Anniversary Highlights | June 2023
Celebrating Two Years of the Precision Health Platform
On the 16th of June, we celebrated the 2nd year anniversary of Precision Health Platform with a diverse set of experts working in health and environmental surveillance towards health equity and pandemic prevention. By reflecting on the past two years and recognising what lies ahead, this gathering allowed us to align and invigorate our collective efforts for health equity in India.
The event was hosted at Bangalore Creative Circus, a pioneering sustainability-focused space providing planet and people-friendly interventions that provided an opportunity to experience the impact climate change has on our lives and on the lives of communities we work with.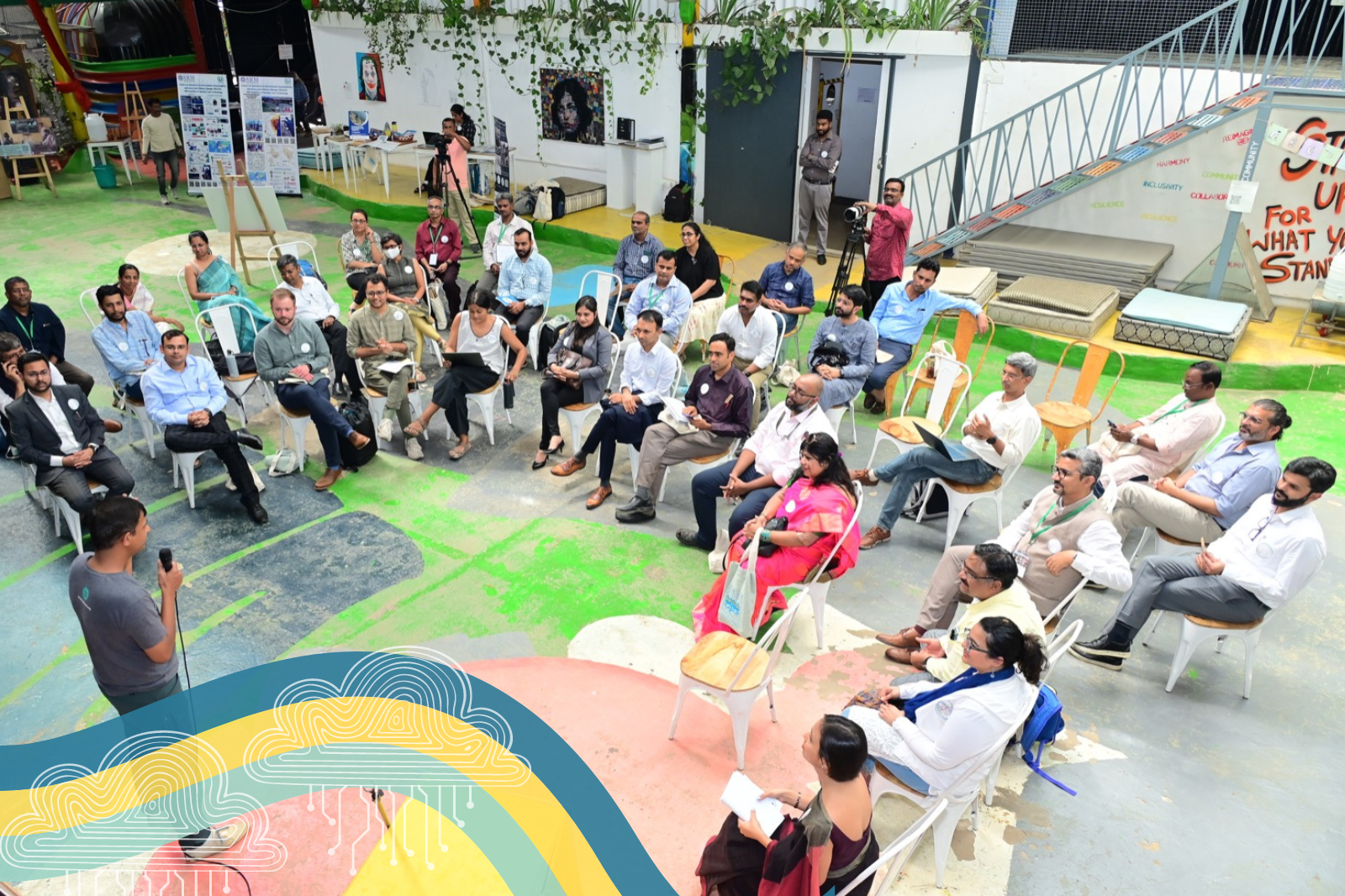 Panel on Climate x Health & Preventing Future Pandemics
Moderated by Dr Ramakrishna Prasad (PCMH Restore Health), panelists Dr Varsha Shridhar (Molecular Solutions Care Health), Ms Shama Karkal (Swasti), Mr Ben Pyne (Skoll Foundation), Shri Abhay Pandey, (Addl. Commissioner, Lucknow Nagar Nigam) and Mr Teja Malladi (Mapsolve.Ai) discussed learnings from the Covid-19 pandemic, the role of government, making technology and data accessible and actionable for decision making and the need for sensemaking between local and systemic health challenges as we move forward.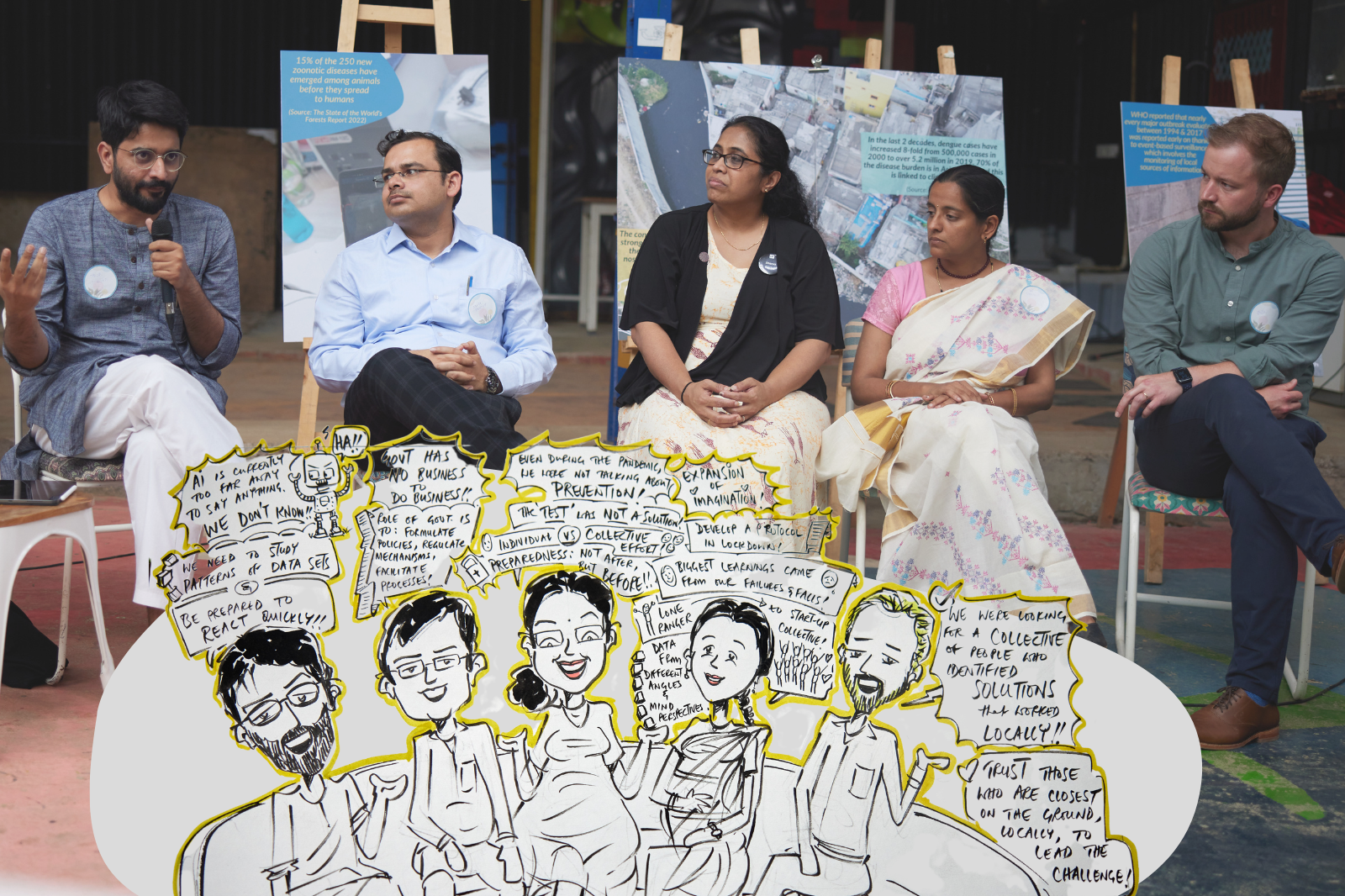 Action-Oriented Ideas
A simulation activity to the tune of saving the city of Bengaluru from a disease outbreak got everyone divided into different groups of dutiful citizens, passionate public health experts, a committed local government body, scientists & academia and a powerful private sector voice – all brainstorming to share their respective perspectives & actions in tackling a fatal case of dengue outbreak.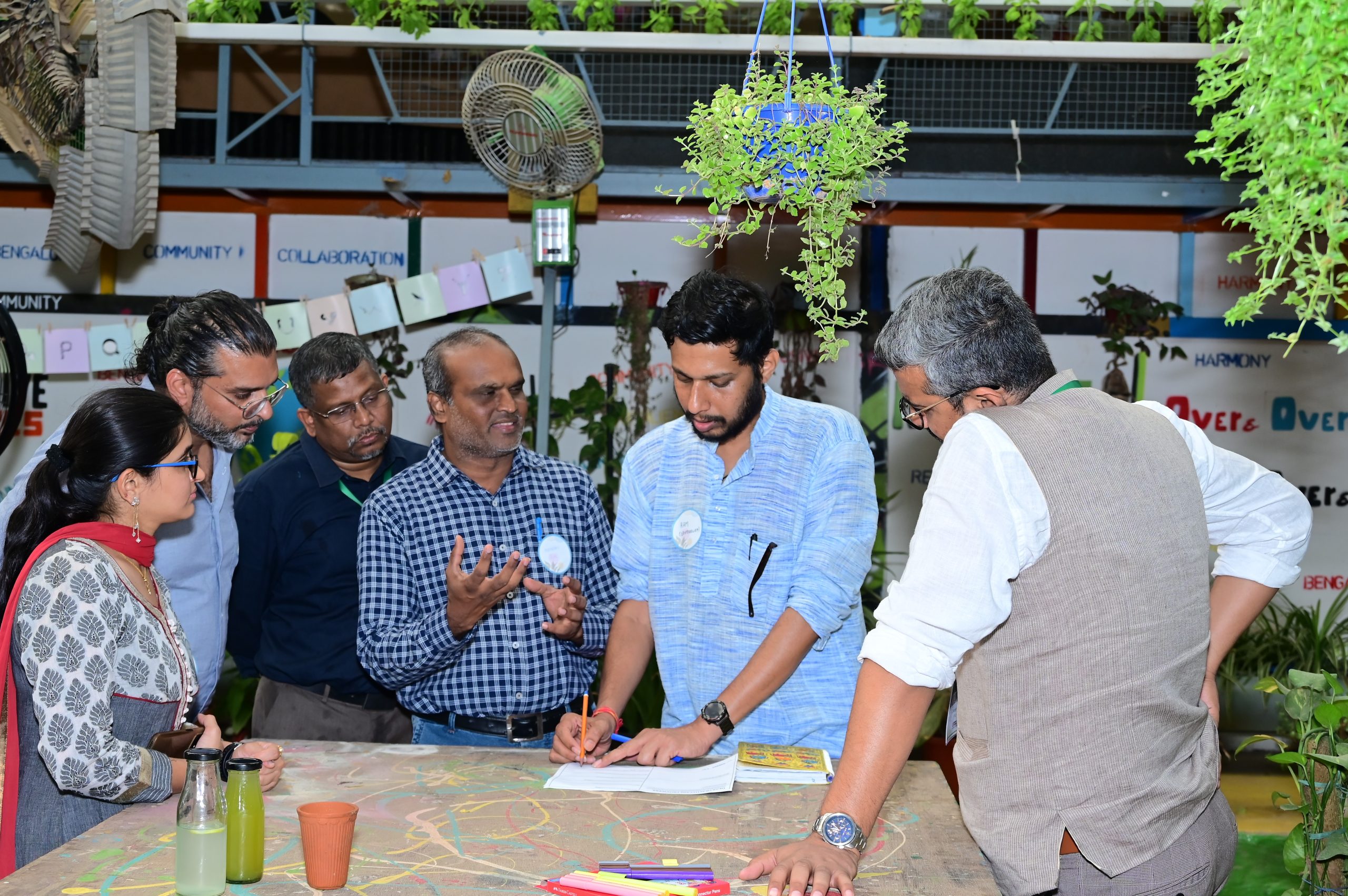 Focusing on Fundamentals
As a group, we reframed our work by stepping away from technical jargon and academic language to humanise the work we do and remind ourselves of the fundamentals through play.
Turns out that explaining environmental surveillance to a 10-year-old is not that difficult if we work collaboratively!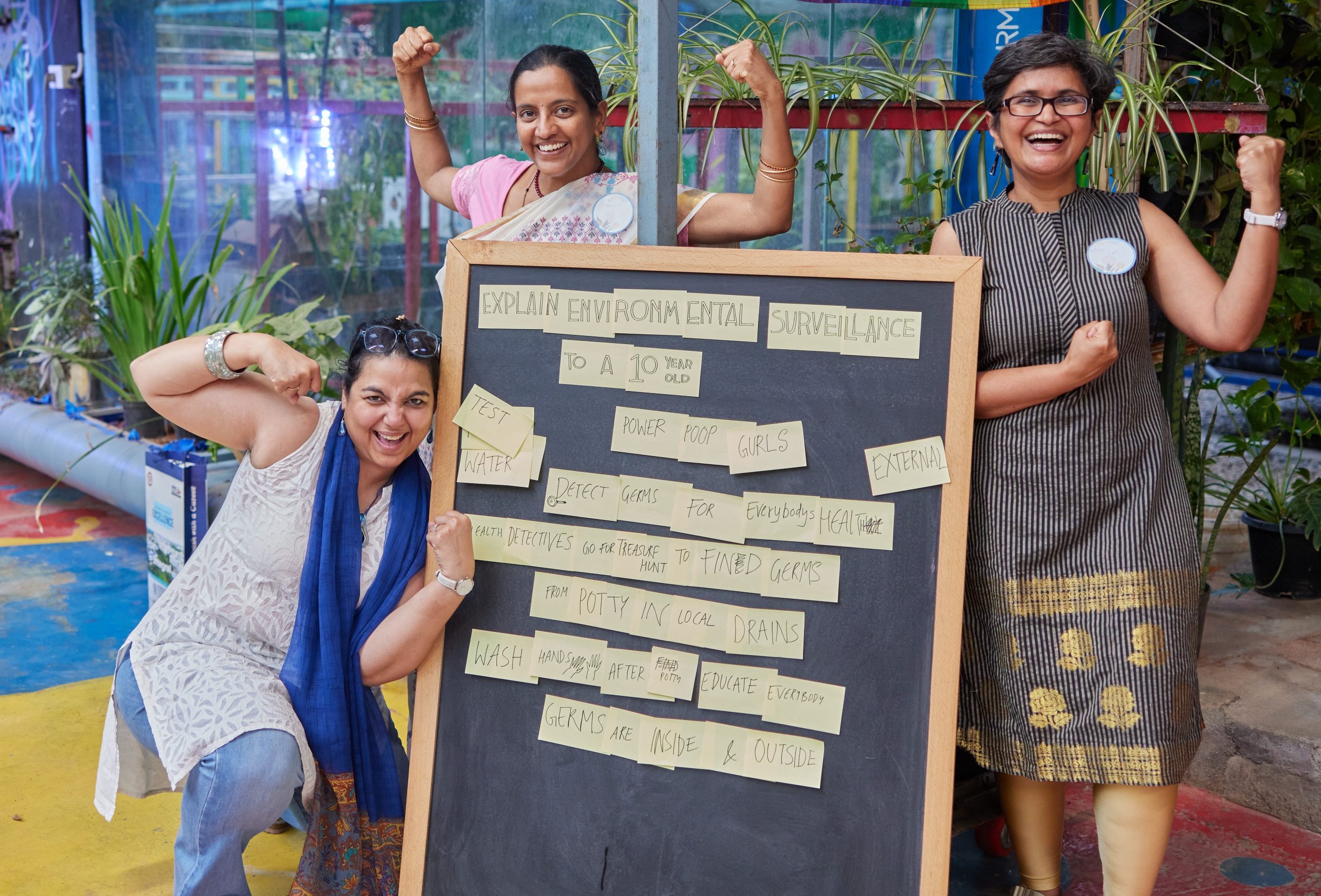 One Year Anniversary Highlights | June 2022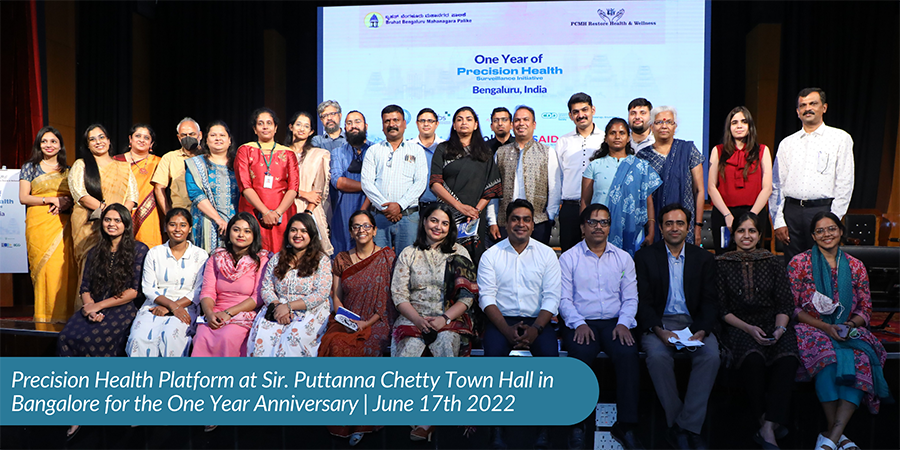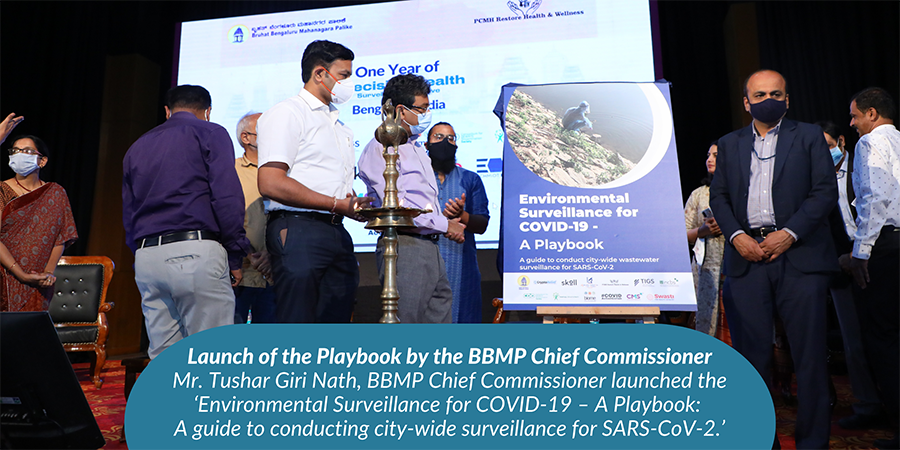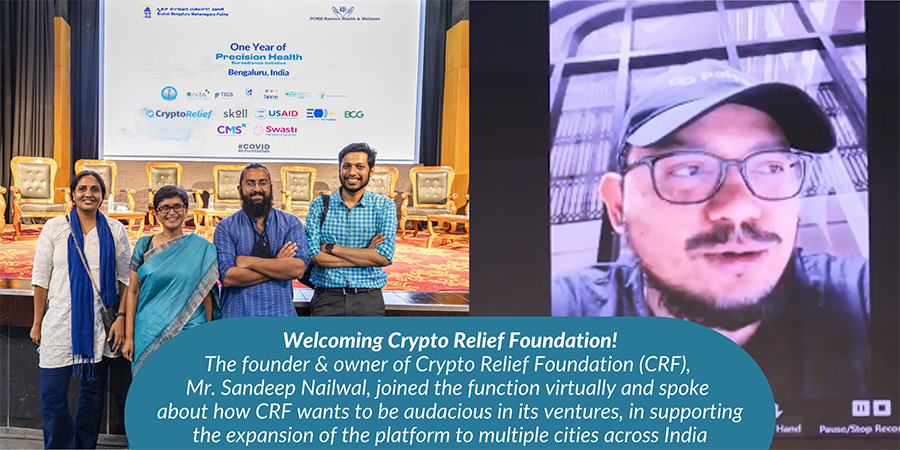 Watch the full event coverage of One Year Anniversary
© All Copyright 2022 by Precision Health